32 Metcalfe Street West | Strathroy, Ontario N7G 1M6 | Phone: (519) 245-1023 | Email: office@dennings.ca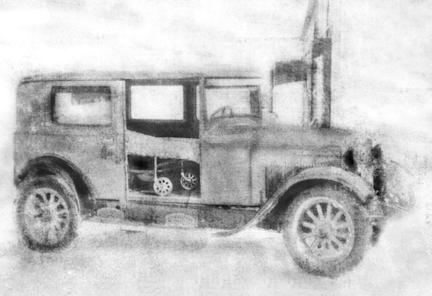 In 1925, Basil and Forrest Denning returned from homesteading in Saskatchewan and purchased Frank Robinson Furniture and Undertaking on Front Street in Strathroy. The brothers recognized the need for a better ambulance service in town and purchased their first ambulance, a 1929 Essex Sedan. There were many more to follow and the growth of the ambulance service inspired Basil to sell the furniture business and purchase the home at 32 Metcalfe Street West in 1939 for more garage space and a better funeral home facility. More people were looking to use the funeral directors facilities instead of their own home for the visitation or "wake". As the business grew, so did the family. Basil and his wife Mina (Bryant) had 3 kids. Norma, Bill and Al. The boys took over the business from their dad but Basil and Mina both stayed active until their deaths.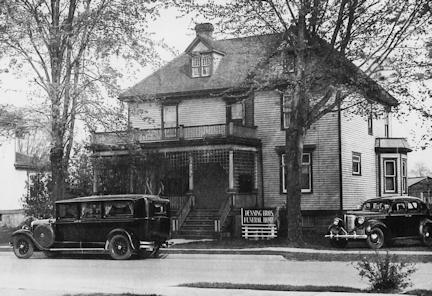 Bill's two sons Rick and Randy joined the family business as well as Al's son Brad. We are now closing in on 100 years in business and our fourth generation of Denning's looking after the families of Strathroy. Times have changed and so have we. Renovations in Strathroy are well underway with a brand new hall being built to facilitate large gatherings, receptions and all other celebrations of life.