32 Metcalfe Street West | Strathroy, Ontario N7G 1M6 | Phone: (519) 245-1023 | Email: office@denning.ca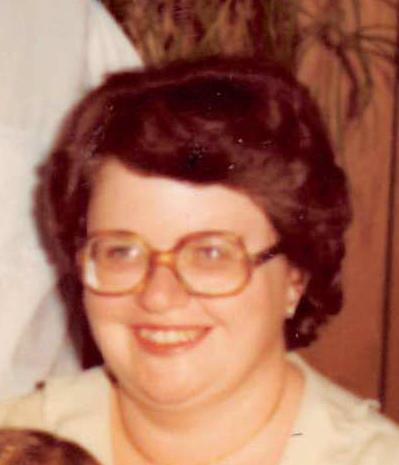 Obituary of Earlene Bolduc
Earlene Ann (Rees) Bolduc of Strathroy and formerly of Ailsa Craig died peacefully at home on Thursday, May 17th, 2017. Loving wife of Gerard Bolduc and mother of Dawn Bolduc and Lori (Jim) McCarthy all of Strathroy. Survived by brother Tom Rees and sister Evelyn (Ron) Heaman, sister in laws Rosemary (Paul) Huckins, Anne (Bruce) Arthur, Joan (Dave) Moore and brother in law Paul (Christine) Bolduc.
Predeceased Earl and Martha Rees, in laws Clinton and Mary Bolduc, sister Violet (Carman) Pickering and sister in law Shirley Rees.
Many knew her for her senses of humour and concern for others which she had until the end. She also loved cooking, baking, gardening and crafting. She was always willing to help and teach others what she knew and always had ways to keep hands and minds busy.
There will be a Celebration of Earlene's life on Wednesday, May 24th, 2017 at 1 pm at the Strathroy Lions Club, 432 Albert St.. In lieu of flowers, memorial contributions to the charity of your choice would be appreciated.
Arrangements entrusted to DENNING'S OF STRATHROY (519 245-1023). Share a memory at www.denning.ca